---



Our Sisterhood seeks to enhance connections among women in our congregation and the broader Jewish community. We provide programs that educate, entertain, and promote Jewish values as well as serve as a consistent source of support for the synagogue as a whole. From Torah study and book club to mahjong and evenings in the Sukkah, from catering congregation events to joint programs with other local sisterhoods, we are committed to encouraging participation and instilling pride in Judaism. We invite you to join us and enjoy the fellowship of our members.



NOT A MEMBER?

Click here

to register online.
I

f you and your family need assistance please contact Sisterhood at

Sisterhood

or

Rabbi Benjamin Sendrow.
« Upcoming Sisterhood Events »

TORAH TALK WITH RABBI SENDROW AND ROSH HODESH LUNCHEON


After Saturday Morning Service
July 23


August 27
October 22
November 19
Click to Signup for assisting Sisterhood with preparation, setup, or clean-up.


Consider helping to keep this lovely event going, please click 

here to make a donation or contact the CST office.
———

MAH JONGG
Sunday's 10 am at CST
For experienced players and those who want to learn!
Please Bring your 2021 Mah Jongg card.  We will have extras if you don't have one.
Snacks will be provided.
Donations are appreciated.
July 17, 2022
August 21, 2022
———

Wednesday, July 27

The Forest of Vanishing Stars by Kristen Harmel.


Wednesday, August 24 

The Personal Librarian by Marie Benedict.


Wednesday, September 28

 The Guncie by Steven Bowley.
Contact

Sisterhood

or 

call the office at (317) 733-2169.
———
 
Havdalah, Wine and Cheese in the Sukkah
Saturday, October 15, 2022
———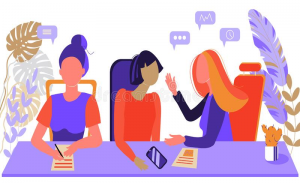 Quarterly Meeting
August 9, 2022
6 pm 

at Marlyn Safren's home
Call the office to RSVP
———



Sisterhood Shabbat Service


TBD
---
Any Questions please email Sisterhood at Sisterhood@shaareytefilla.org or call (317) 733-2169.