Religious School:
Sundays, 9:00 – 11:00am
Hebrew For Life Program:
Wednesday, 6:15 – 7:45pm and
Sundays 11:15am – 12:30pm
Open to members and non-members
Small classes with individualized attention
State of the art curriculum
Warm and welcoming environment
Convenient Carmel location
Religious School and Hebrew for Life Forms:
School Registration Form .PDF Version
Rotem Calili has joined our staff as one of ou Hebrew teachers. Rotem has many years of experience teaching Hebrew at the BJE. We are very excited to have him teaching our students conversational Hebrew geared to improve understanding of the language and preparing them to travel to Israel, to take Hebrew education in High School, or have a conversation with someone from Israel.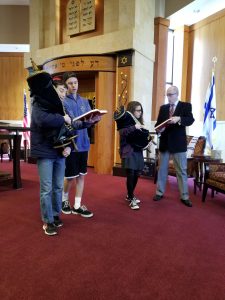 Learn and practice the melodies and transliteration of  the prayers we use during services at:  www.sidduraudio.com and the haftorahs at: www.haftorahaudio.com . (We would like to thank Rabbi Mark Zimmerman of Congregation Beth Shalom, http://bshalom.net , for granting us permission to link to his sites.)