---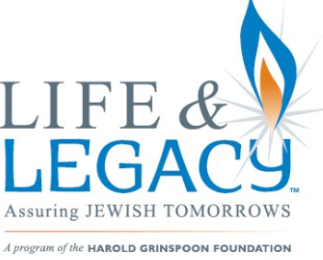 Shaarey Tefilla participates in the Jewish Federation of Greater Indianapolis' LIFE & LEGACY program.
This forward-thinking program seeks to engage local Jewish organizations in a collaborative endeavor that will ensure the strength of our community now and in the future across central Indiana.
Imagine if you could provide a gift to the Jewish community that would last forever. LIFE & LEGACY is an endowment program designed to help you create permanent legacy gifts, demonstrating your belief in the continuity of Jewish life for generations to come.
The LIFE & LEGACY program assists communities across North America to promote after-lifetime giving to benefit local Jewish day schools, synagogues, social service organizations, and other Jewish entities. We all hope to achieve our shared goal of vibrant Jewish life in Central Indiana now and for future generations. If you are interested in learning more about the program or need assistance in filling out the form email the Treasurer or call (317) 733-2169; someone from our organization will get back to you.
---